Ryan Finnegan
Buyers Agent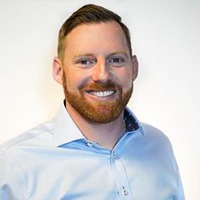 Ryan is a Southwest Florida native, and a real estate professional who recognizes and values the trust his clients place in him. He strives, every day, to exceed expectations. His intimate knowledge of this region, and experiences of having lived here all his life gives him great enthusiasm and a desire to make his home, your home. Ryan traveled the oceans for twelve years as a yacht captain, has prior experience working with a builder and an incredible record of achievement in real estate, closing over 50 sales annually. A skilled negotiator and detail-oriented approach, Ryan is top producer who always delivers for his customers.
Testimonials
Ryan was extremely responsive and had very good advice with respect to the local market. We were unsure of what we were looking for, but he did an very good job of understanding us and our needs, and then matching up good properties to give us the variety of viewings we need. I would not hesitate to list or buy with Ryan for anything in this market area!
Dave W
Ryan is superb. That's all there is to it. Prompt, energetic, knowledgeable to the max, understanding, and a family man to top it off. Highly recommend him and his team. Top notch for sure.
Coats Family
Ryan went well above and beyond a normal realtor. He was very knowledgeable of the area, and once he knew what we were looking for he focused on it and ended up hitting it out of the park. Ryan went above and beyond and even paid for us to fly in from Chicago for a closing that was pushed ahead of schedule (through no fault of his own). Ryan is very professional, always answered the phone, and always went out of his way to keep us updated.
Zillow Premier Customer
Ryan is highly recommended. He is hardworking and very knowledgeable. He was very intune to what we were looking for and always had excellent suggestions for us. He negotiated a great deal for us and always kept us informed. If you want a personable and experienced realtor...Ryan Finnegan is your man.
Zillow Premier Customer
We would highly recommend Ryan and his team. We were in town for a short period of time and he made himself available to us whenever we wanted to see a listing. He helped us find a house in a great neighborhood and guided us through the highly competitive market in purchasing our retirement home.
Petersons
More Testimonials