4th Of July Events In Punta Gorda - Fishermans Village
Posted by Chris Grant on Tuesday, June 13, 2023 at 10:46:53 AM
By Chris Grant / June 13, 2023
Comment
The Fourth of July is a cherished holiday in the United States that celebrates the country's independence. It's a day of festivities, pride, and unity for Americans. People come together to honor their nation's birth and the values of freedom, liberty, and justice. With fireworks, barbecues, and parades, the Fourth of July brings communities together in joy and appreciation for the nation's history.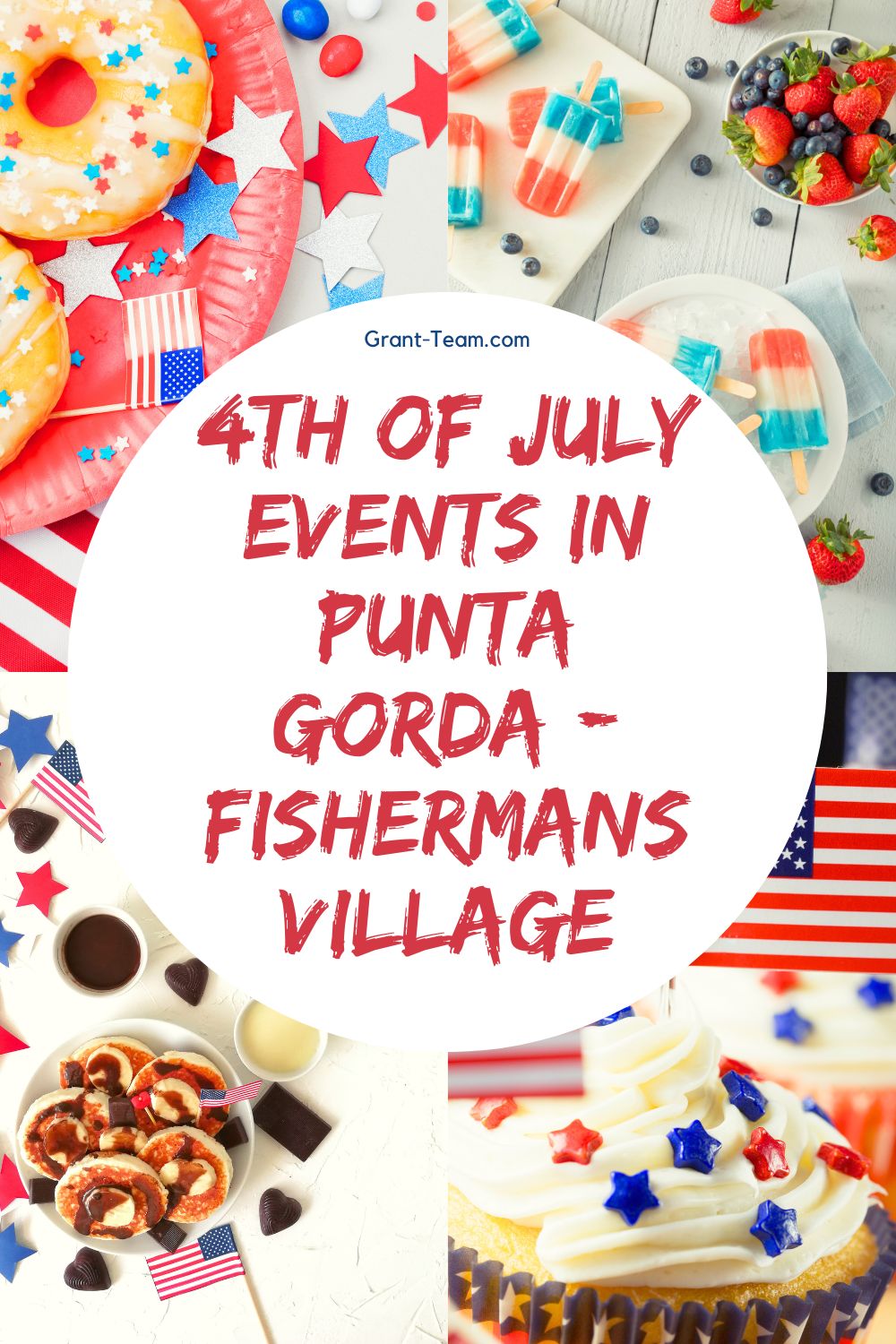 During the Independence Weekend Celebration at Fishermen's Village in Punta Gorda, Florida, visitors can expect a vibrant and festive atmosphere filled with a range of activities and entertainment options. While the specific details for the 2023 event are unavailable, here is a more detailed description of some of the activities that have traditionally taken place during the celebration.
4th Of July Events In Punta Gorda-Fishermans Village
Live Music
Throughout the holiday weekend, Fishermen's Village often hosts live music performances by local bands or musicians. The outdoor stages provide a lively backdrop for these concerts, and visitors can enjoy a diverse range of musical genres, including rock, country, jazz, and more. Whether you're a fan of energetic cover bands or prefer original local talent, there's likely to be something for everyone to enjoy.
Fireworks Display
One of the highlights of the Independence Weekend Celebration at Fishermen's Village is the fireworks display. Typically launched from a nearby location, the fireworks paint the night sky with brilliant colors, synchronized to patriotic music. The waterfront setting provides a picturesque backdrop for the show, creating a memorable experience for spectators of all ages.
Food and Beverage Options
As you explore the festivities, you'll have access to a wide variety of food vendors and dining options within Fishermen's Village. From local food trucks offering delicious street fare to waterfront restaurants serving seafood specialties, there are options to satisfy every palate. Whether you're craving a juicy burger, fresh seafood, or a refreshing drink, you'll find a diverse array of culinary choices to indulge in.
Shopping and Entertainment
Fishermen's Village is renowned for its unique collection of shops, boutiques, and galleries. During the Independence Weekend Celebration, you'll have the opportunity to browse these establishments and discover a range of items, including clothing, accessories, artwork, home decor, and more. In addition to shopping, the village often features various forms of entertainment such as street performers, magicians, or special appearances by local artists.
Special Promotions and Discounts
To enhance the festive spirit, Fishermen's Village may offer special promotions or discounts during the Independence Weekend Celebration. These can include sales, exclusive offers, or giveaways at participating stores and restaurants, providing an added incentive to explore and support local businesses.
While the specific details of the Fishermen's Village Independence Weekend Celebration in 2023 are not available at this time, keeping an eye on the official Fishermen's Village website, and social media pages, or contacting them directly closer to the date will provide you with the most accurate and up-to-date information regarding the event.
In Conclusion
Fishermen's Village in Punta Gorda, Florida, typically hosts an exciting Independence Weekend Celebration to commemorate the 4th of July. This waterfront shopping and entertainment complex offers visitors a range of activities and events to enjoy during the holiday weekend. From live music performances by local bands to a dazzling fireworks display over the water, the celebration creates a vibrant and festive atmosphere.
As you immerse yourself in the Fourth of July celebrations in Punta Gorda, it may be an ideal time to begin searching for your dream permanent residence or vacation rental. If you find yourself in this situation, please don't hesitate to contact us. We would be delighted to assist you with any real estate needs you may have.