Hidden Gems: Underrated Areas to Consider in Southwest Florida
Posted by Chris Grant on Friday, September 1, 2023 at 1:14 PM
By Chris Grant / September 1, 2023
Comment
When it comes to the allure of Southwest Florida, most people instantly think of the glitzy beaches of Naples or the vibrant city life of Fort Myers. While these popular destinations have their charm, numerous underrated and lesser-known areas in Southwest Florida hold tremendous potential for buyers and investors. In this blog, we will shed light on some of these hidden gems that often go unnoticed but offer promising opportunities for those seeking a unique and rewarding real estate experience.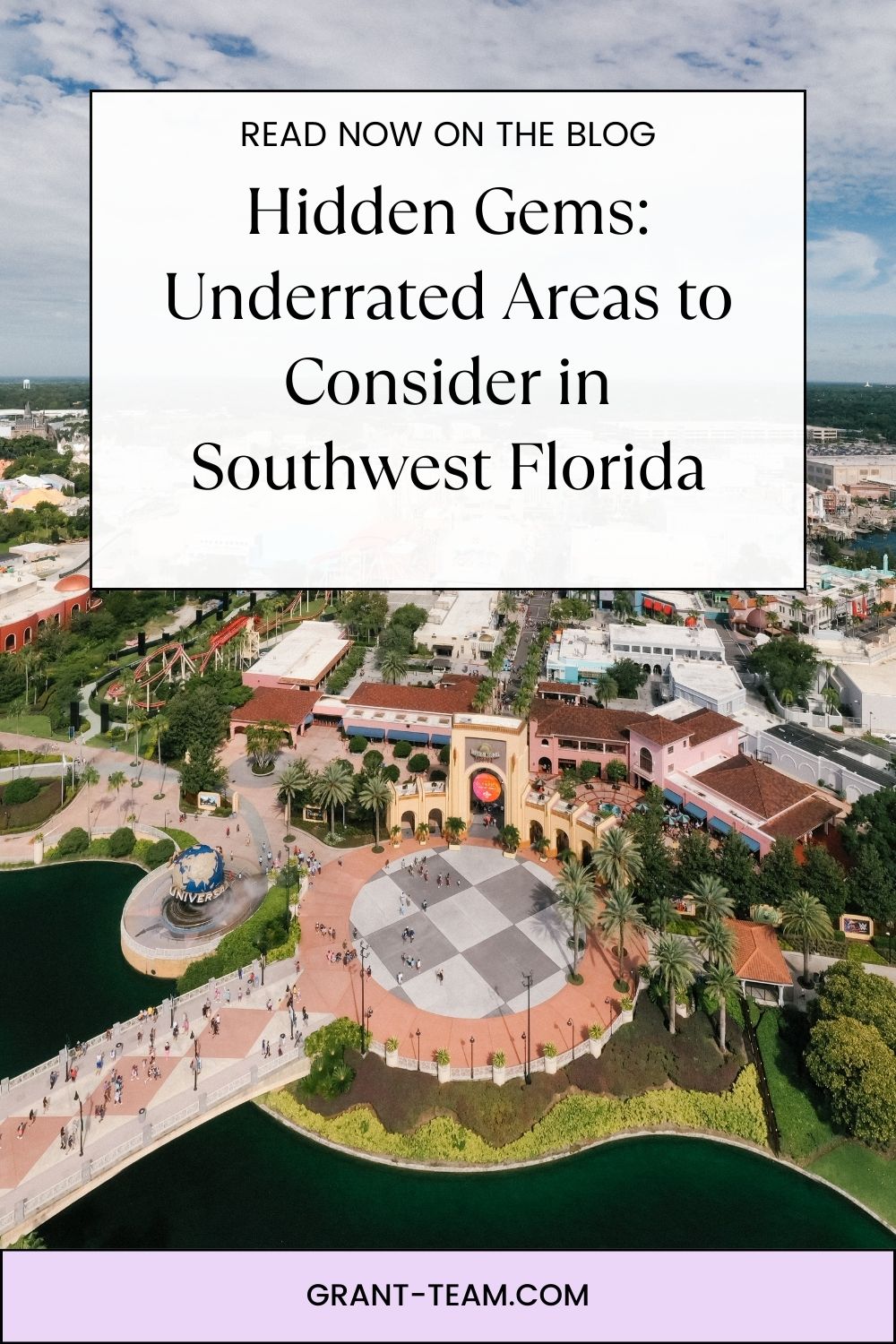 Hidden Gems: Underrated Areas to Consider in Southwest Florida
Nestled along the serene shores of Charlotte Harbor, Punta Gorda is a quaint and picturesque town that exudes Old Florida charm. With its historic downtown, charming streets, and beautiful waterfront parks, Punta Gorda offers a peaceful and relaxed lifestyle that is perfect for retirees or those seeking a tranquil escape from the hustle and bustle of city life. The real estate market in Punta Gorda remains relatively affordable compared to its more famous neighbors, making it an attractive option for savvy investors looking to get in on the ground floor of a growing community.
Matlacha
For those looking for an artistic and bohemian vibe, Matlacha is an island community that can't be missed. Situated between Cape Coral and Pine Island, this quirky fishing village is known for its colorful cottages, eclectic art galleries, and fantastic seafood restaurants. The real estate market in Matlacha is a hidden treasure, offering a variety of waterfront properties with direct access to the Gulf of Mexico, making it a haven for fishing and boating enthusiasts.
Estero
Nestled between Fort Myers and Bonita Springs, Estero is a rapidly growing area that blends suburban charm with modern amenities. Despite its development, Estero manages to maintain a close-knit community feel, making it a popular choice for families and young professionals alike. The region is home to numerous gated communities, golf courses, and recreational facilities, providing a high quality of life for residents. With a strategic location close to major highways and the Southwest Florida International Airport, Estero is a promising investment destination for those seeking convenience and potential growth.
Marco Island
Although Marco Island is relatively well-known, it often gets overshadowed by its larger and more famous neighbors. However, this island paradise is a hidden gem in its own right. Offering stunning white sandy beaches, upscale resorts, and a laid-back ambiance, Marco Island is the epitome of luxury living. Investors can find opportunities in the vacation rental market, as the island attracts tourists year-round who seek an exclusive coastal retreat.
Nestled between Sarasota and Fort Myers, Englewood is a quiet coastal community with an unpretentious charm that sets it apart from its bustling neighbors. The area boasts beautiful beaches, a thriving arts scene, and numerous recreational activities like boating, fishing, and bird-watching. Englewood's real estate market offers a mix of affordable single-family homes, waterfront properties, and peaceful neighborhoods, making it an attractive destination for first-time buyers and retirees.
Bonita Springs
Often overshadowed by Naples, Bonita Springs offers a more laid-back and less crowded alternative with its pristine beaches and numerous nature parks. The area has seen significant development in recent years, leading to increased interest from buyers and investors. Bonita Springs real estate market offers diverse options, including beachfront condos, golf communities, and waterfront estates.
In Conclusion
Southwest Florida is not just about the well-known destinations; it also hides some true gems that hold great potential for buyers and investors. From the tranquil charms of Punta Gorda to the artistic spirit of Matlacha, and the upscale ambiance of Marco Island, each of these hidden gems offers a unique experience and investment opportunity. Exploring these underrated areas in Southwest Florida could lead to discovering a rewarding real estate venture and, more importantly, a place to call home that captures the essence of Florida's coastal beauty and lifestyle. So, before you settle for the obvious choices, consider the allure of these hidden gems, and you might find the perfect spot to create memories and invest in a promising future.
Discover the beauty of Southwest Florida, where stunning landscapes and endless opportunities await. Let our dedicated team assist you, from finding the perfect property to making it your dream home. Join this vibrant community that seamlessly blends history and modern living. If you see your future here, don't wait – reach out to us today and start making your dreams come true in Southwest Florida!