Southwest Floridas Top Crafting Spots
Posted by Chris Grant on Tuesday, August 15, 2023 at 1:45:33 PM
By Chris Grant / August 15, 2023
Comment
Southwest Florida is known for its stunning beaches, warm weather, and vibrant culture. Beyond the sun-soaked shores and lively entertainment, the region boasts a thriving craft house scene that caters to both locals and tourists alike. In this blog, we will uncover some of Southwest Florida's top crafting spots, where visitors can immerse themselves in artistic expression, learn new skills, and discover the true essence of this unique corner of the Sunshine State.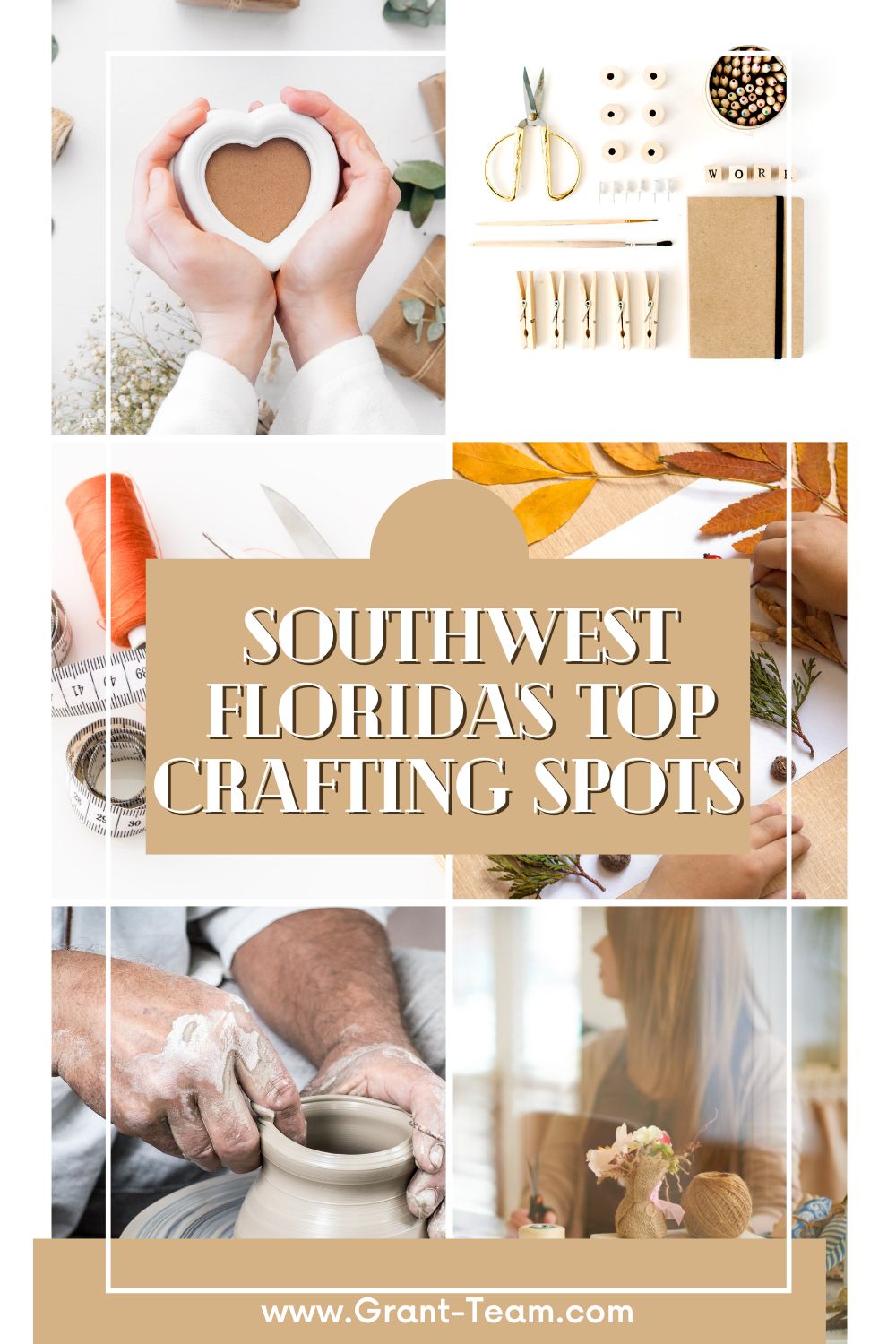 Southwest Floridas Top Crafting Spots
The Artistic Haven: Naples Craft House
Located in the picturesque city of Naples, the Naples Craft House stands out as a haven for creativity. This craft house offers an impressive range of workshops and classes, covering various artistic disciplines such as painting, pottery, jewelry-making, and more. Whether you are an experienced artist or a novice looking to explore your creative side, Naples Craft House warmly welcomes all levels of expertise. With expert instructors guiding you through the process, you'll leave with a sense of accomplishment and a tangible piece of art to cherish.
Captivating Ceramics: Fort Myers Pottery Studio
For those fascinated by the art of pottery, the Fort Myers Pottery Studio is an absolute must-visit. This craft house is dedicated to the age-old craft of ceramics, offering visitors a chance to throw clay on the wheel, hand-build unique pieces, and experiment with glazes. The studio's serene atmosphere allows individuals to lose themselves in the meditative process of shaping clay and producing functional or decorative ceramic art. Additionally, the Fort Myers Pottery Studio frequently hosts exhibitions and sales, giving visitors the opportunity to take home one-of-a-kind creations crafted by local artists.
The Artisan's Paradise: Cape Coral Craft Collective
The Cape Coral Craft Collective is a dynamic space that brings together an eclectic mix of artisans and crafters from the region. This craft house offers a diverse range of workshops, including woodworking, glassblowing, fiber arts, and more. The artisans at Cape Coral Craft Collective are not only passionate about their crafts but also about sharing their knowledge and fostering a sense of community among participants. The collective's vibrant energy and spirit of collaboration make it an excellent destination for anyone seeking to learn new skills and connect with like-minded individuals.
Nature-Inspired Crafting: Sarasota Seashell Studio
Situated in the charming city of Sarasota, the Seashell Studio is a unique craft house that draws inspiration from the stunning natural surroundings of Southwest Florida. Specializing in seashell crafts and coastal-themed artwork, this studio allows visitors to create beautiful pieces that pay homage to the region's breathtaking marine life. From intricate seashell jewelry to coastal decor items, the Sarasota Seashell Studio offers an array of workshops that combine artistry and nature in perfect harmony.
Creative Fusion: Bonita Springs Craft Hub
The Bonita Springs Craft Hub is a delightful fusion of traditional crafts and contemporary art forms. This craft house takes pride in offering workshops that integrate various mediums, encouraging participants to experiment and push their creative boundaries. From mixed-media projects to upcycling old materials into stunning art pieces, the Bonita Springs Craft Hub is all about sparking innovation and promoting sustainable artistic practices. The hub's commitment to eco-friendly crafting adds an extra layer of appreciation to the creative process.
In Conclusion
Southwest Florida's craft houses are much more than places to create art; they are vibrant spaces that celebrate the region's rich artistic heritage and encourage visitors to explore their creative potential. Whether you're a seasoned artist or a beginner eager to learn, these craft houses offer a diverse range of workshops and classes to suit every interest and skill level. As you immerse yourself in the artistic haven of Southwest Florida, you'll not only create beautiful pieces but also forge lasting memories and connections with fellow creatives. So, the next time you're in the area, don't miss the opportunity to explore these hidden gems and unlock the artist within you.
If you're searching for the perfect investment, whether it be a primary residence or a vacation home, Southwest Florida offers an ideal opportunity. Discover your dream waterfront property and embrace a tranquil lifestyle. If you're interested in learning more about Southwest Florida properties, including luxury homes, single-family houses, or condominiums, don't hesitate to reach out to our office at any time. We're here to provide you with all the information you need.