The Benefits Of Living In Southwest Florida in 2023
Posted by Brooke Krinsky on Wednesday, May 17, 2023 at 10:16:34 AM
By Brooke Krinsky / May 17, 2023
Comment
Have you wondered why people love Florida so much, specifically southwest Florida? Those that are new residents to this area are raving about their amazing lifestyle and wish that they moved much sooner. So, why does everyone love Southwest Florida so much? Let's take a look at some of the top reasons residents love to call this place their home.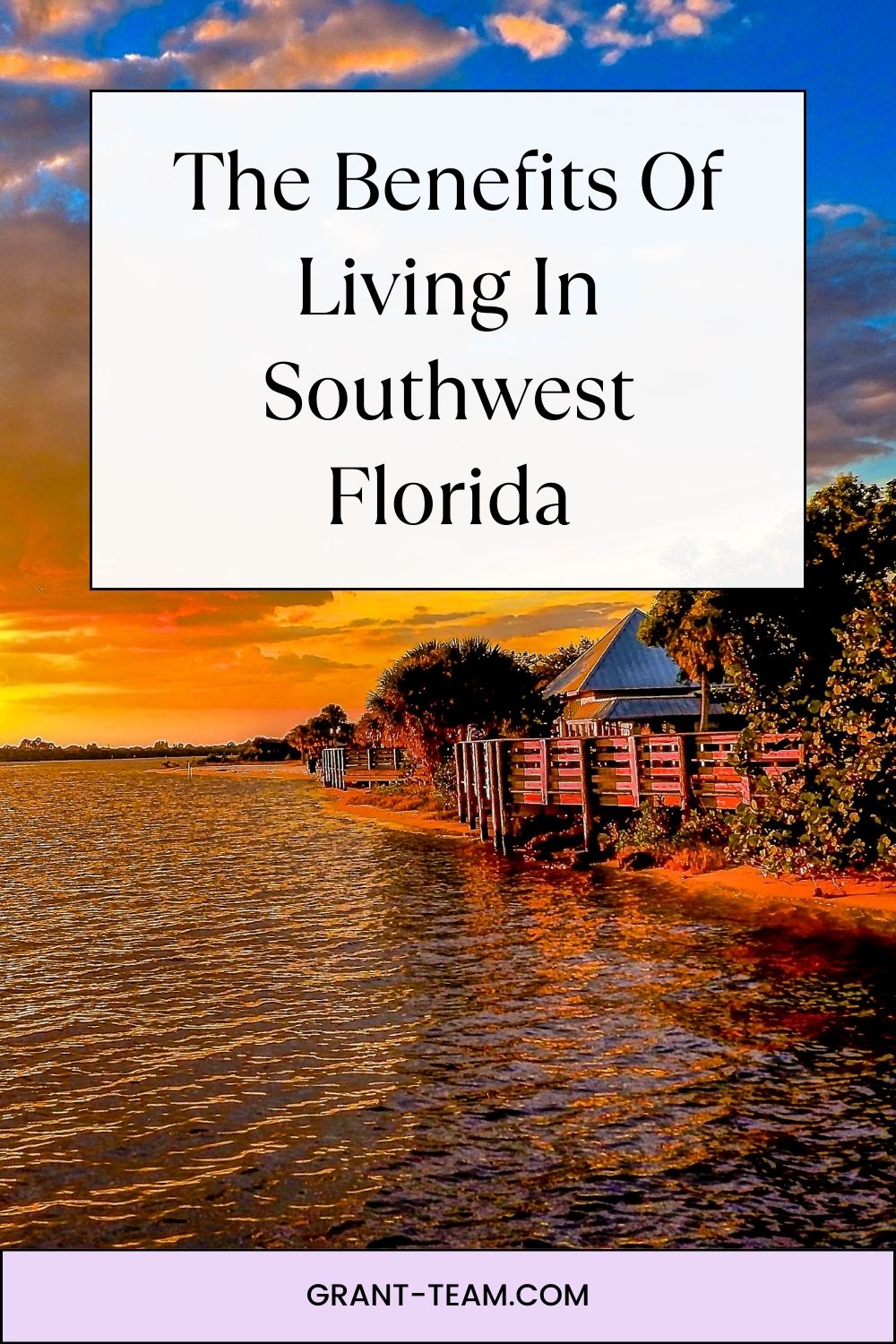 The Benefits Of Living In Southwest Florida
The Weather
Who doesn't love beautiful sunny weather? Florida has some of the best weather in the entire country. The average high temperature here is 82 degrees and the average low temperature is around 65 degrees. You can't get much better than that. Southwest Florida is mostly sunny with a few rainy days in the wet seasons of the year. If you are moving from a snowy state, then you will love the ease you will have when it comes to getting out the door, especially in the wintertime.
The Beaches
The beach is a dream for so many. Just a visit to the beach can be a lifelong adventure but imagine living close enough to visit each day. There is no better activity than a family beach day under the sun. Southwest Florida has some of the best beaches in the world. Some of the most popular ones are Marco Island, Sanibel, and Naples.
Easy Access
If you live in Southwest Florida, then you are just a short drive to Tampa, Orlando, Miami, and other wonderful cities. You have easy access to a lot of entertainment and activities as well as shopping.
The Natural Beauty
Florida has gorgeous scenery, The sandy beaches and blue skies along with the natural wildlife make for an outdoor lover's dream. So much of this is right out your backdoor if you own property within walking distance to the beach. If you like fishing, there is so much available at your fingertips.
The Housing Market
The housing market in Southwest Florida is holding strong. You can even buy land and build your custom home even though building and development are taking a longer time, and it is still fairly affordable compared to many other places in the US. Depending on where you are moving from or to, you may find that Southwest Florida is more affordable than your current location.
As prices remain steady, the presence of increased inventory is fantastic news for buyers. When compared to other markets across the country, prices in Southwest Florida are similar, offering the added advantage of residing in a paradise-like setting.
In Conclusion
It is truly possible to enjoy all of these amazing benefits with a lower cost of living than what you have now. This is exactly why so many are deciding to call Southwest Florida their new home. You can truly have the lifestyle of your dreams with amazing weather, gorgeous beaches, easy access, natural beauty, and an incredible and strong housing market. If you want to invest where you know your money will hold its value, then it's time to consider Southwest Florida.
For more information on buying, selling, or investing in Southwest Florida real estate, contact us. We would be happy to help you with any of your real estate needs. If you are considering relocating, we would love to be a part of your family's journey.
Check out Southwest Florida's Newest Real Estate Listings