Riviera Lagoons Homes for Sale
Updated Real Estate in Riviera Lagoons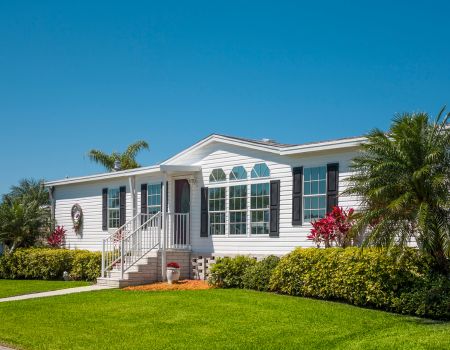 Calling all boat lovers! Riviera Lagoons is arguably one of the most sought-after neighborhoods for those who love to be on the water. With its prime location, providing direct access to Charlotte Harbor in just 10 minutes you can enjoy all that Punta Gorda has to offer by both land and water. Imagine waking up to the gentle lull of the water, stepping onto your boat from your own waterfront property, and setting sail towards the expansive Gulf of Mexico. Most homes boast their own dock and some even have boat lifts ensuring that every nautical adventure is just a step away from home.
And, for your convenience, feel free to register for a free account to receive email alerts whenever new Riviera Lagoons listings come on the market that match your specific criteria, or start your search for all Punta Gorda Real Estate listings here.
Riviera Lagoons Homes for Sale
November 28, 2023
Pending 625 Hawaii Ct
Punta Gorda, FL 33950
All Punta Gorda Neighborhoods
Living in Riviera Lagoons
Most homes in Riviera Lagoons boast their own waterfrontage, offering residents the luxury of panoramic water views and the soothing sounds of lapping waves. The presence of private docks and boat lifts not only enhances the visual appeal of each property but also elevates the overall lifestyle, creating a seamless connection between land and water. Whether you're an avid boater or simply appreciate the serenity of waterfront living, Riviera Lagoons delivers on both fronts.
In Riviera Lagoons, every day is an opportunity to embrace the beauty of waterfront living. The blend of boating accessibility, scenic landscapes, and convenient location make this community a true gem in Punta Gorda. Whether you're a water enthusiast, nature lover, or someone who simply appreciates the finer things in life, Riviera Lagoons welcomes you to a lifestyle where water meets wonder.
Nearby Riviera Lagoons
Riviera Lagoons isn't just about boats and water; it's strategically situated to offer residents the best of both worlds. The neighborhood provides a peaceful retreat while remaining close to essential amenities. Its proximity to US-41 and I-75 ensures easy access to major transportation routes, making commuting a breeze. Additionally, the convenience of being near the airport, restaurants, shopping centers, parks, and golf courses adds to the overall allure of this waterfront community.
Beyond the tranquil waters of Riviera Lagoons, residents can enjoy a short ride to the historic downtown area of Punta Gorda. Steeped in charm and rich with community events, arts, and entertainment, downtown Punta Gorda is a cultural hub waiting to be explored. Indulge in local cuisine at waterfront restaurants, peruse art galleries, or partake in the vibrant community events that define this charming part of town.
Riviera Lagoons Real Estate
Whether you're seeking a great income opportunity, a seasonal retreat for snowbird living, or a permanent residence that encapsulates the essence of Florida living, Riviera Lagoons accommodates various lifestyles. The versatility of this community ensures that residents can tailor their experience to match their unique preferences, whether it's basking in the year-round warmth or enjoying the dynamic cultural scene.
Whether you're a Florida native, or you're looking to explore the sunshine state, you can't go wrong when choosing to call Riviera Lagoons home. With its boating convenience, waterfront luxury, and proximity to both nature and amenities, this community offers a unique blend of serenity and accessibility. Whether you're drawn to the peaceful waters, the vibrant downtown scene, or the allure of a versatile lifestyle, Riviera Lagoons invites you to make your home where water meets wonder. Your waterfront oasis awaits in the heart of Punta Gorda!
Contact Your Riviera Lagoons Realtor®